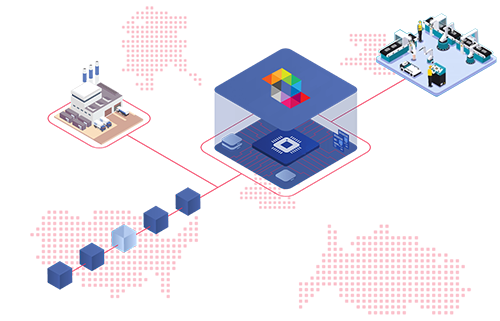 With indu4.0, a global marketplace for the manufacturing industry is created. Opening up new markets, massive cost savings, secure data exchange, and virtual trade fairs are all possible thanks to the platform.
Industry turns over 21 trillion USD annually worldwide. Our state-of-the-art platform enables the industry to efficiently link supply and demand. The platform standardizes the inputs of skills offered and sought based on industry specific expertise. Our sophisticated filtering system enables a precise query and thus high hit rates for each individual requirement.
Currently, the industry has not yet arrived in the interconnected digital world, and many processes are still outdated and inefficient. However, the potential for the platform users is enormous. With indu4.0, we want to set standards and become the innovation leader.
Blockchain Based
Pay for services of Indu4.0 AG on the platform with INDU Token
Loyalty Program
Get rewarded with INDU tokens through platform usage
NFT Security
Benefit from document protection and copyright protection for technical drawings
Metaverse
Pay for trade fairs, exhibition spaces, and admissions offered by Indu4.0 AG with the INDU token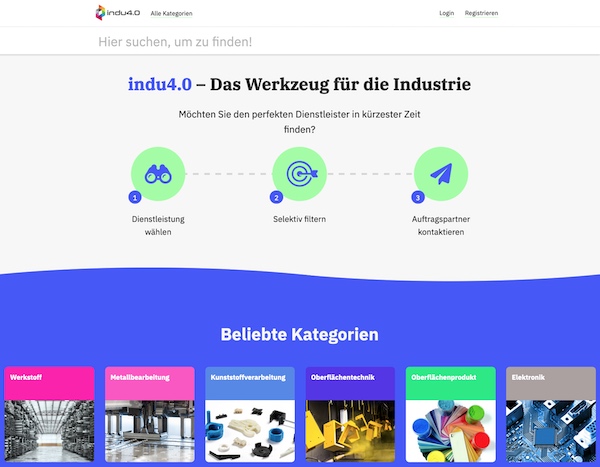 The new daily tool for the industrial purchaser
Find the right supplier with just a few clicks and always have access to up-to-date data.
Find the right competencies in no time thanks to the sophisticated industry-specific filter system.
Actively use the platform and get rewarded with INDU tokens (loyalty program).
Copyright technical drawings and documents via the indu4.0 platform with NFT technology.
Meet new suppliers in the metaverse at the virtual booth of Indu4.0 AG from the workplace.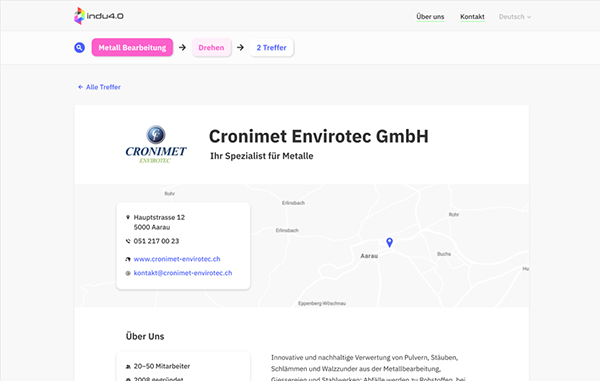 Acquire new customers faster and easier - worldwide
Massive time and cost savings with indu4.0
Show industry-specific strengths transparently and thus receive only suitable inquiries.
Receive benchmark analysis report with INDU Token. (demand behavior, competitor analysis and expansion opportunities).
Receive discounts on advertising and subscriptions thanks to the INDU token loyalty program.
Present news and unique selling points to the whole world at virtual trade shows.
Opportunities
A new era in the industry.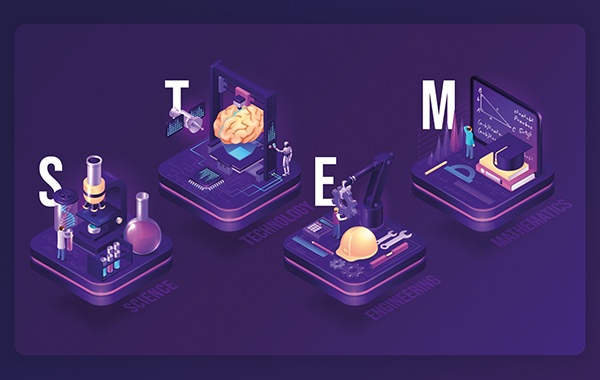 Pay for services, reports and advertisements on the indu4.0 platform
Pay for metaverse booths and entrance of trade fair visitors organized by Indu4.0 AG
Loyalty program, get rewarded with INDU tokens by using indu4.0 long-term
Protect copyrights with INDU token on NFT technology
INDU Token
Breakdown of our token recipients.
Start Private Sale
20. Jun 2022
Total Private Sale
30'000'000 INDU
Start Presale
30. Oct 2022
Total Public Sale
247'500'000 INDU
Presale Round
$0.06/token
Public Sale Round
$0.08/token
Emission Price
$0.1/token
Max Supply
750'000'000 INDU
Establishment of indu4.0
Development of a brand
Determine MVP
Evaluate development partners
Start development
Create platform design
Finalize design
MVP launch development
Create pitch desk
Create marketing concepts
Investor onboarding
Landing page for INDU tokens
Create white paper
2022 Q2
Presale & Community
Finalize MVP
Attract partners
Build community
Backend for INDU Token
Presale of INDU Token
Test phase indu4.0 platform
Onboarding
Launch indu4.0 platform
Beta test with customers
2023 Q1
Platform Adoption
Platform onboarding of industrial companies
Launch of indu4.0 platform (incl. demand side)
INDU podcast kick-off
2023 Q2
Service Expansion
Expansion of service categories incl. ad slots
Strategic partnerships (tech & manufacturing companies)
Smart contract token audit
Deployment of smart contract and go live of IDS & bonus program
Issuance of INDU token (tbd)
Design update for improved UX
Internalization of software development
Cooperations for IDS feature
Issuance of INDU token (tbd)
2023 Q4
Platform Expansion
Additional platform feature and prep for Europa-wide expansion
First concepts for the Metaverse use case
Adoption of INDU token connected to indu4.0 platform
OUR TEAM
The perfect team for successful implementation.
BOARD MEMBER
Members for the right boost.
DOCUMENTS
Please find the documents about the project below.
FAQS
Popular questions about the project.
When will the INDU Token be launched?
We plan the launch of the INDU Token in the end of Q2 or in Q3 2023.
On which chain will the INDU token run?
The INDU token will be launched on Polygon. It is planned to bring the token to additional chains later on (multi-chain).
What can I do with the INDU token?
The INDU token can be used as a payment method for the services offered by Indu4.0 AG on the B2B platform indu4.0 or to purchase trade show booths and admissions in the planned metaverse.
Where can I find more information about the token?
How can I participate in the presale?
How can I participate in the private sale?
Unfortunately, the private sale is sold out. For interested investors, please reach out ot us via token@indu40.io.
Which currency can be used to buy INDU Tokens?
INDU Tokens can be purchased with Bitcoin (BTC), Ethereum (ETH) or the Binance Coin (BNB). Due to our MetaMask integration, the easiest and most convenient way is preparing your ETH or BNB in your browser's MetaMask wallet.
Is there a minimum or maximum purchase amount?
Yes, there is a minimum ($250 in the Presale, $100 in the Public Sale) and maximum purchase amount for each sale. After the minimal purchase per sale round, smaller subsequent purchases are allowed.
When will the platform be online?
The B2B platform launched in Q1/2023. After the onboarding phase of manufacturing suppliers in Q1/2023, our marketplace already hosts over 300 company profiles and creates added value for the manufacturers looking for service suppliers.
Who will the platform be used by?
The indu4.0 marketplace is mainly addressing industrial B2B companies, but also creates value for private individuals to access the metaverse or benefit from indu data security (IDS).
Where is the platform hosted?
The platform is hosted on Google Firebase and offers almost infinite scaling possibilities.
Is the platform subject to a fee?
Basically no, for medium-sized and larger companies an upgrade to a subscription with decisive additional features is worthwhile. However, in order for the providers to get requests, you need a subscription in any case.
Where is indu4.0 located?
Indu4.0 AG is based in Switzerland and is headquartered in the Crypto Valley, Zug.
Who is behind indu4.0?
indu4.0 was founded by Andreas Ott, Kay Baur, and Christian Dillier. The founders bring together more than 45 years of professional experience, have successfully founded various companies, and bring excellent expertise from the industrial and IT sectors. More information about the team.
How is indu4.0 structured?
The company indu4.0 consists of a board of directors, management, IT development, finance, human resources, support, marketing & sales.
Is indu4.0 a company?
Yes, Indu4.0 Ltd is a limited company (AG) based in Zug, Switzerland.
I didn't receive your registration/newsletter email. Why?
Please check your junk folder and mark the email as "This is no Junk!".
Add our domain indu40.io to your "Safe senders and domains" and/or add our email address token@indu40.io to your webmail address book.
If you still miss our emails, please contact us directly by sending an email to token@indu40.io.
Why should I confirm my email address by clicking the link?
Due to security, regulations and technical aspects, you help us meet all liabilities to run a save and smooth website. Thank you.
Contact
We welcome any questions you may have for our team and are happy to hear about your needs. Feel free to get in touch by filling out the form below. Someone from our team will be in touch with you shortly.